Hey, guys! I'm in Washington DC right now! My sister, Alison, is being promoted to a Major in the Air Force, so our family has come along to celebrate (and as an added bonus, my other sister, Lauren, and I will be singing the national anthem with Alison at her ceremony!). So I thought I'd show you the outfit I traveled in!
I'll fully admit it--I'm a nerd (although a fashionable nerd, right?). I love learning, reading, museums--all the typical nerdy stuff. So when I saw this owl shirt, I knew I had to have it.
Even though I'm kind of getting tired of the owl trend, I fell in love with this guy--I mean, he has a bow tie, cardigan, AND glasses!!! Love him. I think I'll name him Walter.
When traveling, especially flying, it's important to dress in layers. So I paired the owl shirt with the colors in it--a red/orange tank top underneath and a mustard cardigan on top. So comfy and so cute!
I love skinny jeans and I added some blingy sandals to dress it all up.
I'll admit--I completely forgot jewelry and didn't want to deal with security making me take it all off. So I just had some faux diamond studs in my ears.
Owl shirt--Target
Cardigan--Target
Tank

top--Old Navy
Jeans--TJ Maxx
Sandals--Rack Room Shoes
And since September is now over--I can't believe it!--I wanted to share one of my favorite products from this month. I've heard people rave about this product for a few years now but just go

t around to picking it up. And I LOVE it!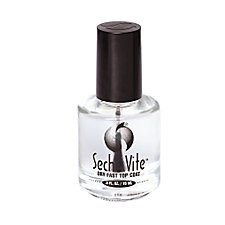 It's the Seche Vite top coat for your nails. It totally covers and protects your nails and the best thing about it is that you can put it on your nails while THEY'RE STILL WET! I love love love this product. I got mine at CVS.
What have you been loving this month? Come back tomorrow--I'll be reviewing the second and third books in the Eve series by Anna Carey, with correlating outfits, of course!
*I'm

not associated with any of the companies/products mentioned.