Yesterday I showed off my recent author visit
with author Francesca Zappia. The students and I had a blast with Chessie--she was down to earth, easy to talk to, and excited to share her feelings on the writing process.
So today I thought I'd give you my review of the book! I've said many times in videos before that Chessie was compared through our Indianapolis newspaper to John Green, so I had high expectations for this book. And I was very pleasantly surprised! Check out my review below: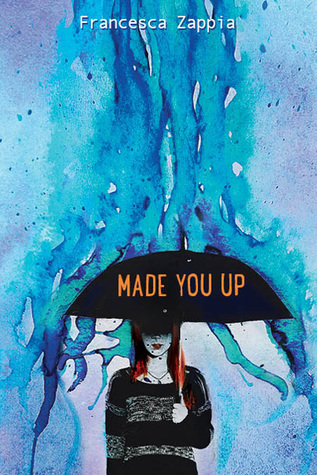 Standalone novel
Realistic fiction
The Gist:
Starting at a new high school is difficult for students, but it is especially difficult for Alex. She is a high school paranoid schizophrenic, and she's switching schools because of a graffiti incident at her last school. But keeping schizophrenia a secret from new classmates is not easy when you aren't even sure what's real in the world. Readers simply can't trust Alex, because she can't even trust herself.
What I Loved:
The premise of this is so fascinating--an unreliable narrator who literally doesn't know what is real or made up in her world.
This book was written so well! It was an easy read for my students, yet not fluff material. Zappia's writing style is advanced and engrossing.
I selfishly loved the Indiana setting--Meijer stores, highway trips...my students appreciated it, too!
There was a great depth to Zappia's characters. I wanted to know more about each and every one of them.
Of course it wouldn't be a book about schizophrenia without a surprise ending!
What I Didn't Love:
I did figure out a big spoiler before it was revealed. However, I only discovered this based on some book artwork, and NONE of my students caught it. So I think I'm in the minority on this one.
There were still a few questions in my mind when the book was over, especially involving Mr. McCoy and Celia. I might have to go do some re-reading.
Overall a really enjoyable read for me! My students loved it and it was a book to really get you thinking. Four stars for me!
Tomorrow I'll feature an outfit based on Alex!