I just love holidays! Lately I've heard so many people talk about their annoyance with Halloween, but I just love it--the fall weather, candles, general spookiness, football...ahhh.
I make a point to have my boys read seasonal books with me, so this year we once again read some great Halloween books together.
You may remember
this list of books
that we read last year. We brought back some of those books this year, like...
Wobble the Witch Cat by Mary Calhoun
My oldest son tends to get scared of new things easily (a.k.a. dogs!) and poor Wobble is scared of riding on a broom, so this was a good book to talk through.
Inside a House that is Haunted by Alyssa Satin Capucilli
This one is just so fun to act out! I started adding hand motions to it for my younger son and it is a hit!
Peek-a-Boooo!
by Marie Torres Cimarusti
This one is by far the most loved by the boys. So interactive and they love it when I do voices.
Pumpkin Eye by Denise Fleming
Such a lovely poem book, and even though this isn't extremely entertaining for the boys, they always ask for it!
And here are some new ones that we loved this year:
Trick or Treat Countdown by Patricia Hubbard
Any book that encourages the boys to count is always a favorite!
At the Old Haunted House by Helen Ketteman
Another countdown book with beautiful, fun pictures. A fun ending to the book, too, with a Halloween party!
Crankenstein by Samantha Berger
Not really a Halloween book, but a great book to talk about what happens to us when we let our emotions take over. Our oldest kept laughing and calling us "Crankenstein" over the next few days.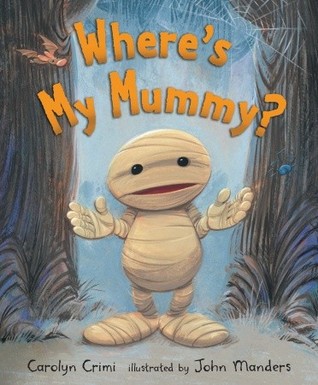 Where's My Mummy? by Carolyn Crimi
A cute game of Halloween hide-and-seek and another good one to talk about our fears.
What has your family been reading to get into the Halloween spirit?