I'm so glad that I am reviewing this book in June, because summer is the PERFECT time to read this book!
Today's review is on
We Were
Liars
by E. Lockhart. I'm impressed if you haven't heard of this book--it had SO MUCH buzz about it when it was first released. But to be honest, the less you've heard the better...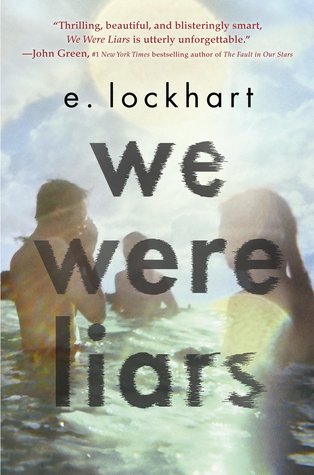 The Gist:
Cadence Sinclair Easton comes from old money, and this definitely shows every summer when her grandparents, aunts/uncles, and cousins stay on their private island off of Cape Cod. And Cady LOVES being with her fellow "Liars"--her cousins Mirren and Johnny and her friend Gat. But when Cady suffers a mysterious accident, she suffers with depression, amnesia, and migraines, and life just isn't the same. She struggles to find her place with the Liars and her family, and she certainly isn't prepared for the revelations that come to light by the end of the summer.
What I Loved:
The setting and the premise were unique and captivating. They sucked me in and kept me wondering.
E. Lockhart's writing is lyrical and beautiful. Her writing truly makes the book.
This book has you thinking even when it's over; what's extra impressive about this is that the book is a standalone and a rather short one at that.
The cover is pretty great.
What I Didn't Love:
Because this book had so much buzz about it, I went into it just looking for the "mystery" surrounding it. And I pretty much figured it out. I was expected to be blown away in surprise, and I just wasn't.
The characters weren't very likable. I found myself just not caring for Cady.
A mysterious, (kind-of) suspenseful summer read...just don't read too much about it ahead of time!
An outfit coming up based on the Liars!